ACE "Advice & Corporate Engineering" International SA is headquartered in Geneva, Switzerland
ACE is a well-established independent Group of Companies, including our Trustee Entities in Switzerland, New Zealand and the United States.
Our Company has been in existence for over 35 years and was acquired by Senior Members of Management from Rathbone Brothers PLC in February 2009.
Since then our Company has been rapidly expanding its international activities and client base, becoming a large independent company.
We are servicing an international client base of entrepreneurs and their families, assisting them in developing their businesses, enhancing their assets and protecting family wealth.

We advise them on succession planning to ensure a viable transition
to future generations.
The ACE Group includes 10 fully owned subsidiaries and on top of this maintains a high quality international platform of Agent and Professionals within the Legal and Financial industry in over 30 jurisdictions permitting the provisions of Tailor made services to its worldwide clientele.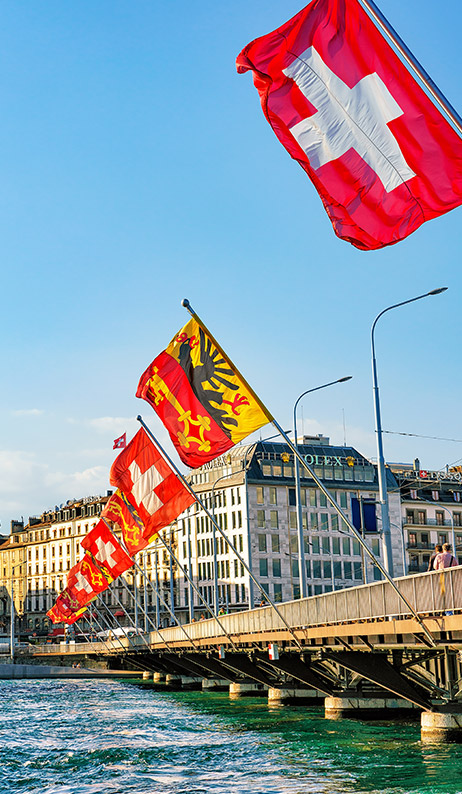 We specialize in providing advisory, management, administration services and deliver corporate engineering and wealth planning solutions in an ever-changing international environment.
We have substantially expanded our tailor-made multi family office services over the past 20 years, including legal, tax and compliance services and ensuring monitoring of transactions, business operations and counterparts.
We provide support on any and all FATCA and CRS issues, and assist to comply with due diligence, reporting and other obligations arising from any kind of local or international legislation.
Our people are highly qualified and multilingual Lawyers, Accountants, Administrators and STEP (Society of Trust and Estate Practitioners) members and have a long track record within our Company and the Trust and Financial Industry. We keep our professional expertise up-to-date by constantly training our employees on important changes in legislation. We ensure that we always have a specialized team of advisers at your disposal.
We are proud of our multinational and multilingual staff members that bring together a melting pot of experience, skills and language abilities including English, French, Dutch, German, Spanish, Italian, Arabic, Norwegian, Portuguese, Russian and Afrikaans.
ACE International SA prides itself on its core values of Entrepreneurship, Integrity, Excellence of Service and Independence.
ACE International is a Member of and regulated by the Association Romande des Intermédiaires Financiers (ARIF*), a member of the Swiss Association of Trust Companies (SATC**) and member of the International Tax Planning Association (ITPA). ACE International SA is audited by BDO in Geneva.
* ARIF is a self-regulating body approved by the Swiss Financial Market Supervisory Authority (FINMA) for the supervision of the financial intermediaries referred to in article 2 para. 3 of the Swiss Federal Law on combating money laundering and terrorism financing in the financial sector (AMLA). ARIF is also recognized by FINMA as a professional organization for laying down rules of conduct relating to the practice of the profession of independent asset manager within the meaning of the Swiss Federal Act on collective investment schemes (CISA).
* SATC is The Swiss Association of Trust Companies (SATC) which was established in July 2007 in an effort to contribute to the professional and ethical development of the trust industry in Switzerland. The primary objective of SATC is to encourage the growth of the trust industry while upholding a high standard of quality, integrity and professionalism. Our CEO Mrs Ariane Slinger is member of the Executive Committee of the SATC.