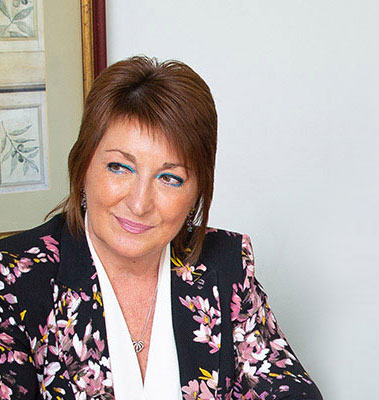 We Offer Multi Family Office, Corporate Engineering and Independent Trustee Services
> Our aim is to build long lasting relationships with our clients, our professional business partners and to provide them with genuine customized services, based on independent advice. We add value, efficiently and with a smile.
> Our advisory, corporate engineering and trustee work is strongly supported by a full range of legal, accounting and administrative services in over 30 jurisdictions.
> We believe in designing solutions, fitting the specific needs of our clients and adapted to any changes in their personal, fiscal and professional environment. We offer structured solutions including companies, partnerships, trusts, foundations and investment funds.
> We are able to provide for Professional Trustee Services in Switzerland, New Zealand and the USA — in Switzerland and New Zealand under the brand ACE TRUSTEES — and to offer intelligent, independent and pro-active Trustee Services under any Trust Legislation.
> We are active Trustees, providing positive, transparent and informed trusteeship, able to deal with assets that are substantial and complex. We identify potential problems and deal with them before adverse issues arise. We provide a forum for the families. We understand the wishes of family members with a view to avoid disputes that could be so damaging for family wealth. We are able to manage conflictual situations and actively bring solutions in any circumstances.
> Besides this, we have developed a specialization in philanthropic services through the establishment and administration of Charitable Trusts and Foundations.
> Our commitment to understand our client's objectives enables us to implement well-informed decisions in a very efficient and timely manner. We assist them in developing a valuable strategy. This is achievable only due to the expertise of our Directors and Trust Officers who have a background in advising on tax, legal, business and succession matters combined with a solid experience in commercial/transactional and financial work.
Corporate Engineering Transactions
Here are examples of where ACE has practical experience:
> Structuring Private Equity Investments through Holding Companies
> Structuring Real Estate investments
> Capital Increases, Exchanges of shares and Contributions in kind;
> Transfer of location operations
> Structuring the holding and selling of non-liquid assets (art, yachts, planes etc.)
> Private Investment Funds
> Private Trust Companies
> Establishing Joint Ventures
> Registration and exploitation of Image Rights, Patents and Trademarks
> Bond Issues
> Running Operational Companies with suitable substance
Independent
trustee services
Establishment & Administration of Trusts and Foundations
Keeping Minutes & Records
Organising family wealth
Protecting and Managing Trust assets
Multi-jurisdictional set up of companies (over 30 jurisdictions)
Holding & Trading companies management
Day to day Companies administration
Operational Companies with suitable substance in Switzerland and abroad
Financial statements
Budgeting and reporting
Consolidated wealth statements
Pay roll administration
Tax & VAT returns
Assisting with relocation & domiciliation
Structuring holding of specific assets
Obtaining tax advise from first quality firms in Switzerland and abroad
Developing a tax strategy
Drafting legal documentation
Reviewing & executing contracts
Corporate governance
Record management
Initiating litigation procedures with the assistance of top law firms
Inhouse team providing full due diligence and compliance services
Managing bank compliance issues when opening bank accounts
CRS & FATCA Classification & reporting for any entity and jurisdiction
Monitoring and auditing of transactions and counterparts
Philanthropic
administration
Establishment & administration of Charities (Trusts and Foundations)
Coordination & organization of donations
Management & control of charitable projects to be supported
Administrative
services for families
Bill payments and administrative support
Establishing family governance rules, arranging meetings and keeping records
Family business advisory services
Conciergerie, travel arrangements, lifestyle management
Selection of high quality investment managers and banking institutions
Monitoring of risks, performances & costs
Succession planning

Education & career strategy for next generations

Family governance

Transmission of businesses to next generation
Structuring the acquisitions & sales of real estate
Managing receipts, expenses, maintenance & insurances
Monitoring third party services such as sales & rental agencies, construction companies
Art & jewellery collection

Yachts & planes